Halloween-Themed Gift Ideas For This Pumpkin Festival
Oct 17,2023 | Agnes Beldad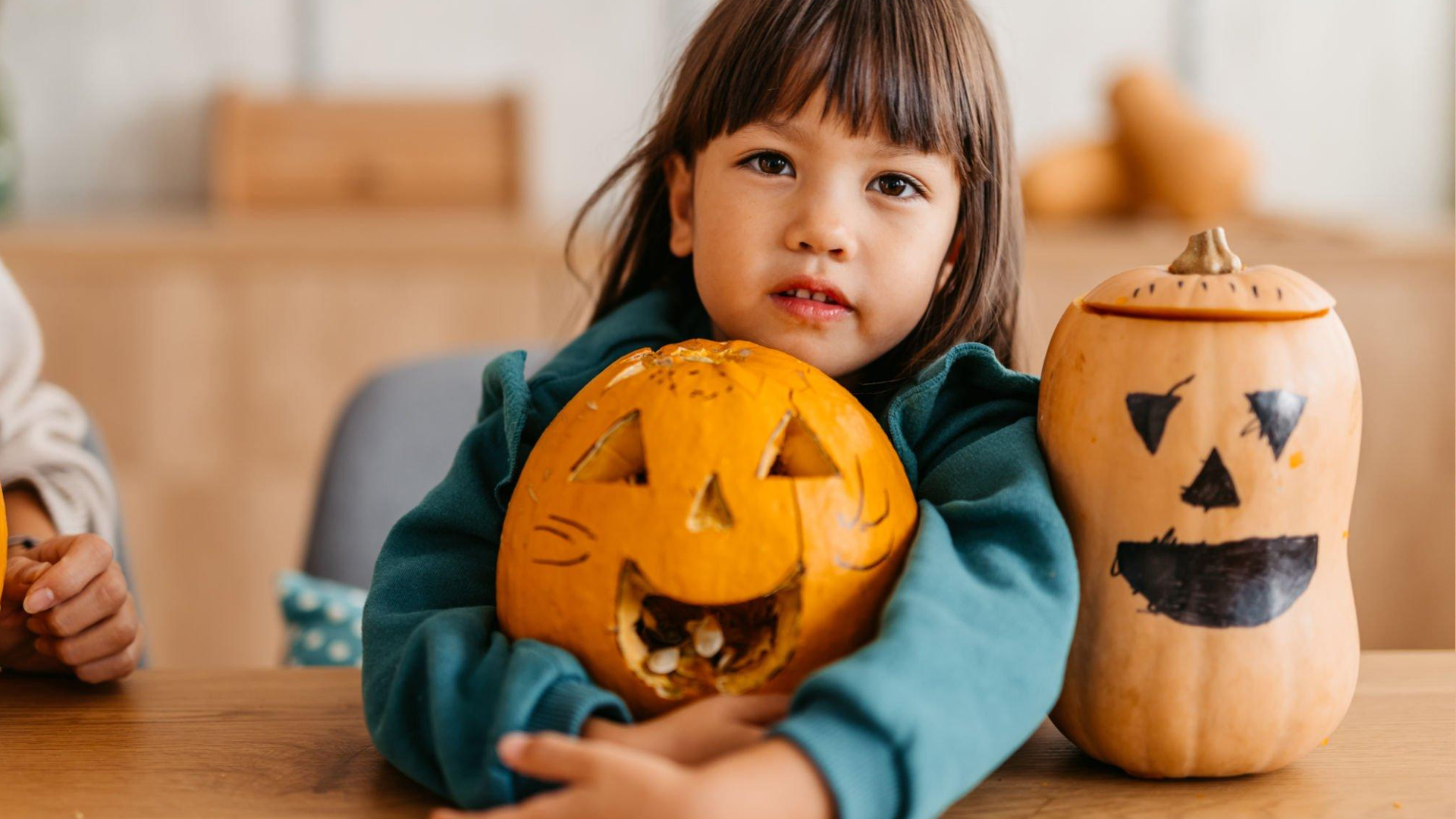 There's only one thing that can change spooky to sweetness. Halloween is almost here!
Halloween is a holiday that many people look forward to each year. It's a time when
people can dress up in costumes, and indulge in sweet treats. Decorating for Halloween
is a fun way to get into the spirit of the holiday and make your home feel festive. Make
this Pumpkin Festival even more exciting this year with HoneySprees' Halloween
Specials.
Organising a Halloween-themed party is a chance to let your creativity run wild. To make
the carved pumpkins glow eerily at night. Add a touch of uniqueness by engraving the
recipient's name or a spooky message on the kit's case.
We'll look at a range of imaginative and distinctive gift suggestions in this blog to make
this Pumpkin Festival one to remember:
1. Halloween Special:
Kick off the festivities with a Halloween special tin. It includes mini honey jars and
delectable Ferrero Rocher chocolates—a tantalising duo that will surely captivate every
sweet tooth. Delight your loved ones with a gift that combines the allure of honey and the
decadence of chocolates in this spooktacular offering.
https://www.honeyspree.com/products/halloween-special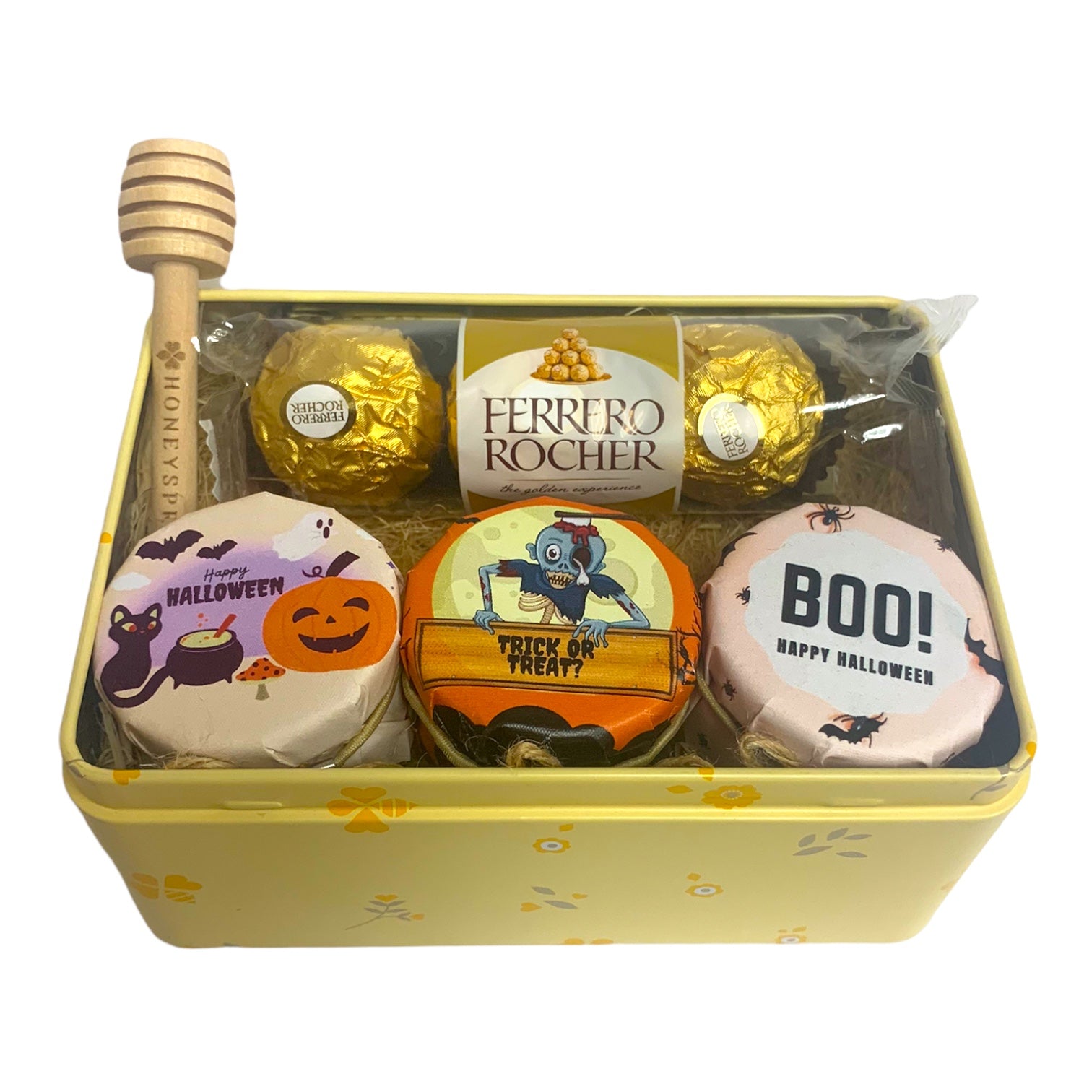 2. Sweet Treat Tin:
Surprise your friends and family with a classic and elegant decor or embrace a more
whimsical and playful theme. A little honey jar, Ferrero Rocher, and Lotus Biscoff, all are
included in this Sweet Treat Tin, which is guaranteed to delight any goblin or ghoul by
flaunting your Halloween spirit.

https://www.honeyspree.com/products/halloween-sweet-treats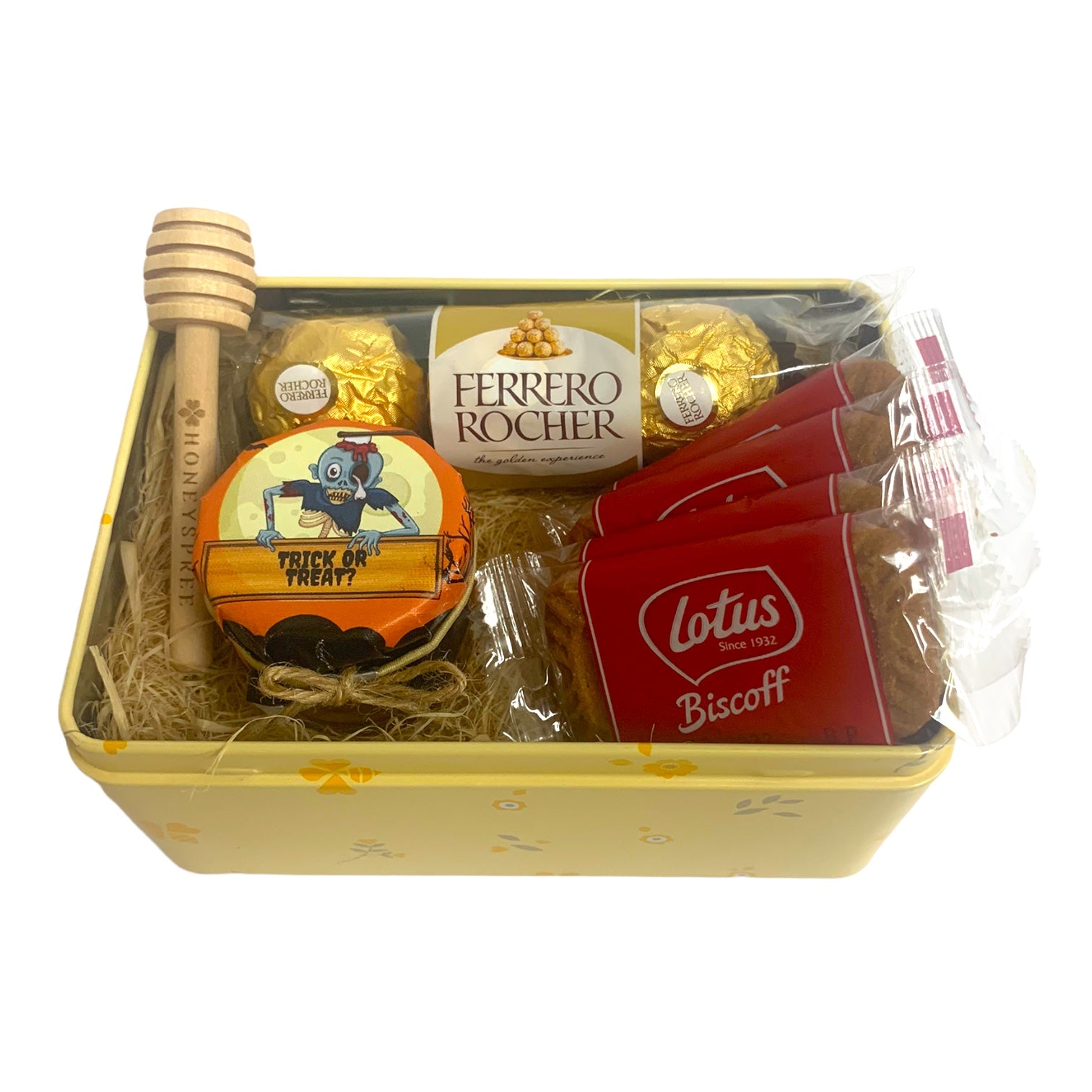 3. Trick or Treat:

Add Halloween-themed snacks for the perfect spooky night. These mini honey jars not
only serve as a unique and hauntingly beautiful decoration but also offer a dash of
sweetness to your Halloween festivities or a night of Trick-or-Treating. This adorable tiny
jar is the ideal present for both children and adults because it is loaded with delicious
honey.

https://www.honeyspree.com/products/trick-or-treat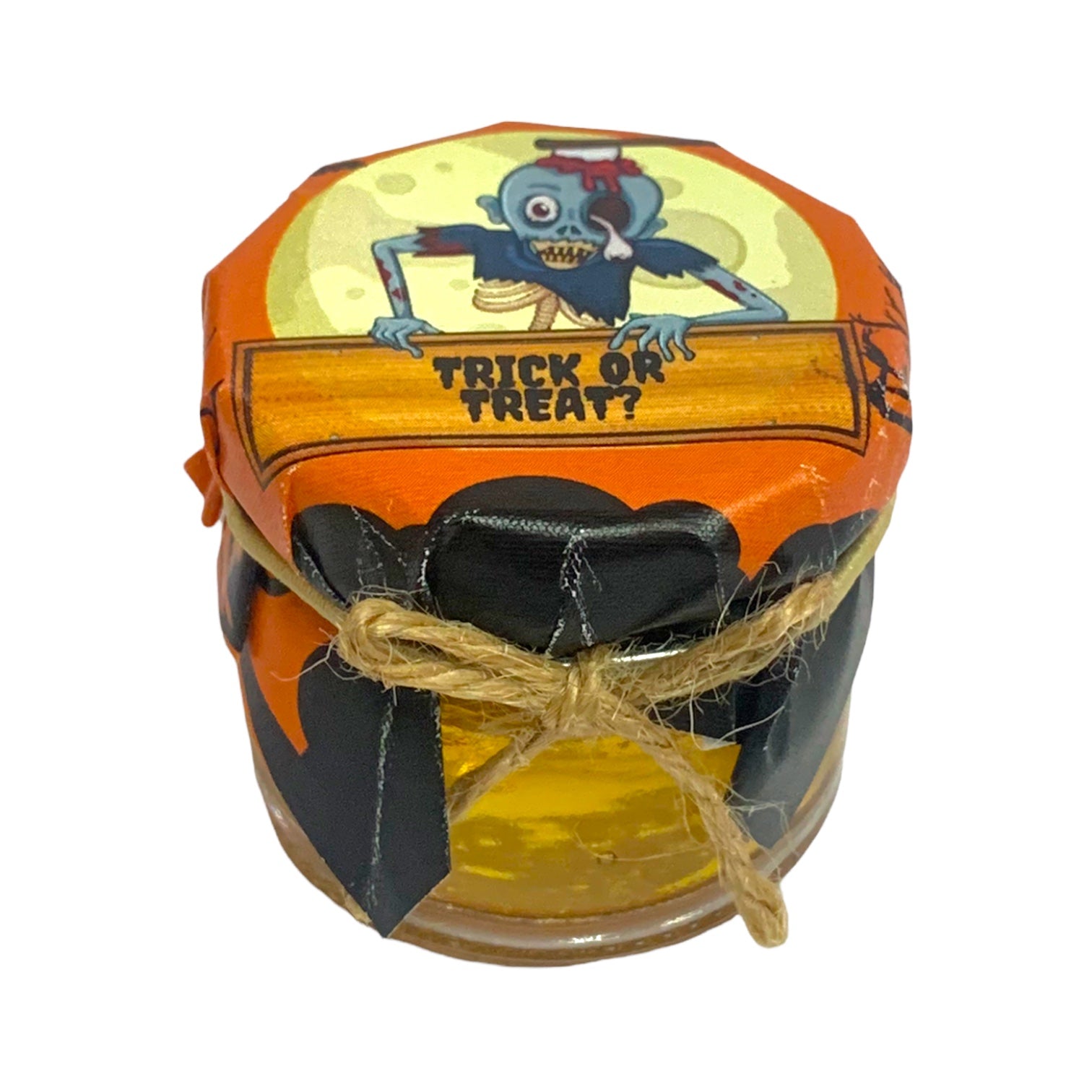 4. Happy Halloween:

Spruce up your home with the Mini Honey Jar for a Halloween-themed decor like spooky
wreaths, eerie wall art, and seasonal throw pillows. The Happy Halloween Mini Honey Jar
is a popular present for your favorite Halloween fanatic. These items will ensure their
home is dressed to impress for the festival.

https://www.honeyspree.com/products/happy-halloween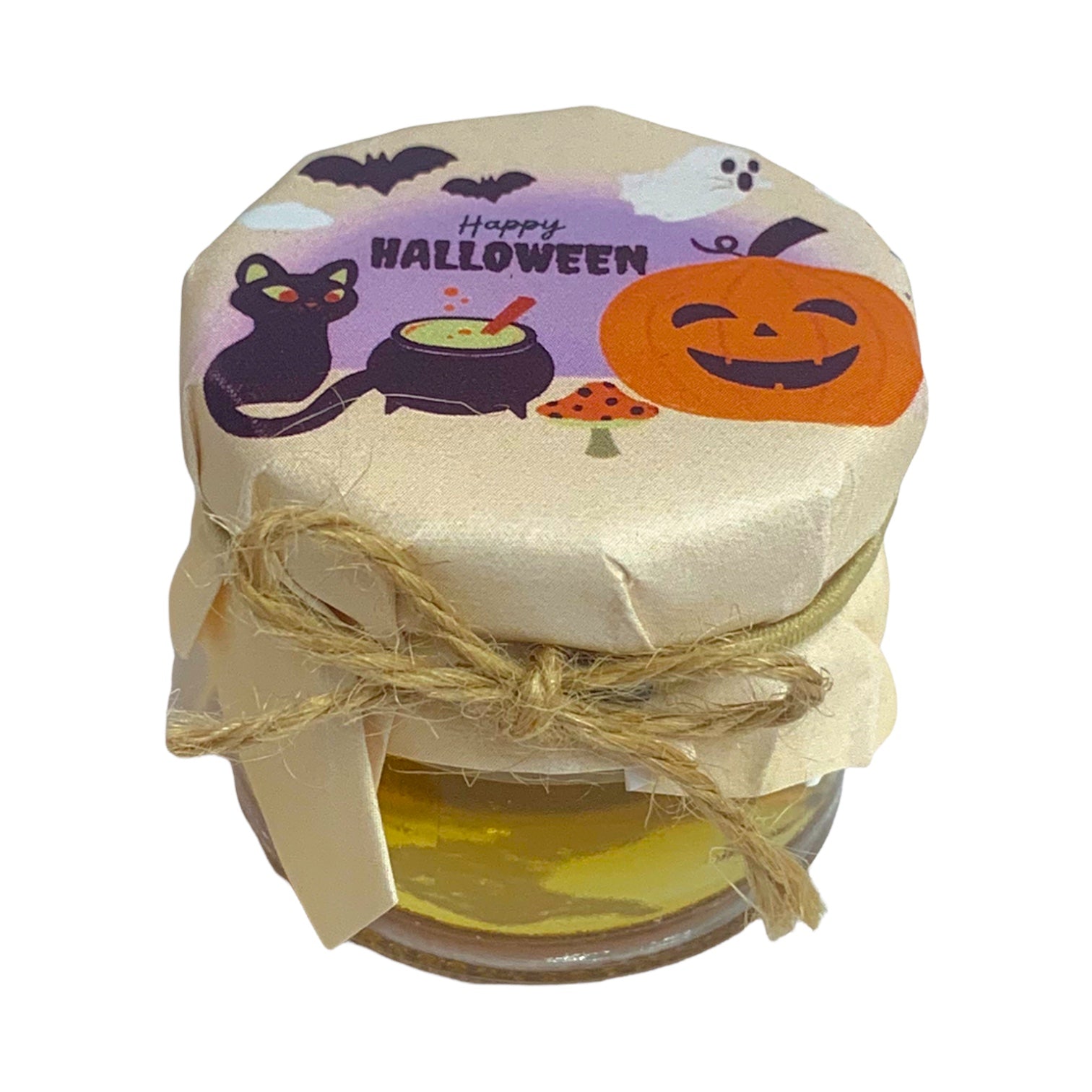 5. Boo:

Adds a touch of sweetness and creativity to the boo season, making them versatile and
charming additions to your Halloween celebrations. Honey jars can play a delightful role
in Halloween decor and festivities. These mouthwatering small honey jars are perfect
choices for a night of spooky fun with friends and family and will definitely quench your
sweet tooth.

https://www.honeyspree.com/products/boo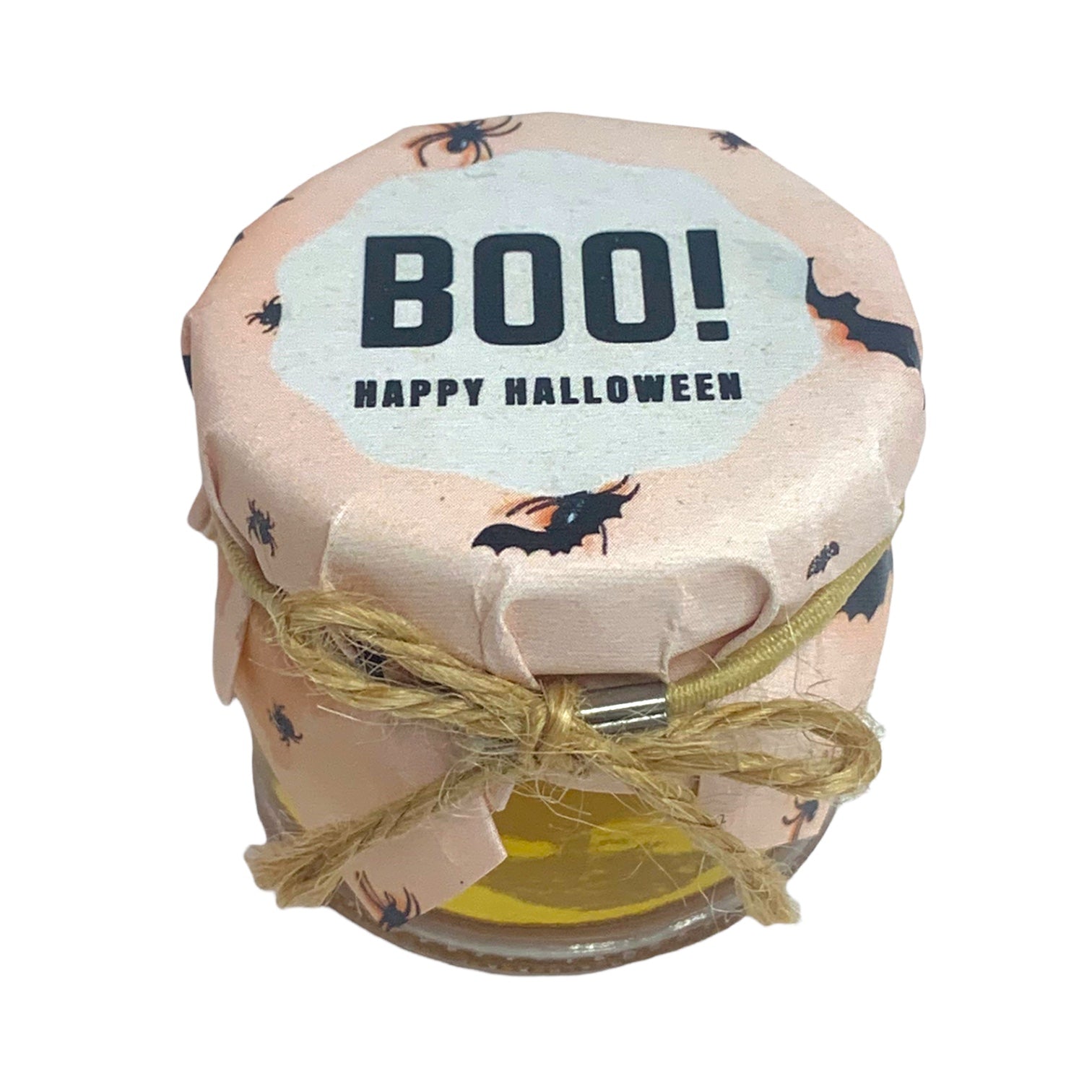 In conclusion, consider gifting HoneySprees' special attractions in this Pumpkin Festival.
The Pumpkin Festival is the perfect occasion to embrace the spooky and mysterious side
of Halloween. By choosing from these Halloween-themed gift ideas, you can make this
festival even more memorable. Whether it's a Sweet Treat Tin or a Customised Honey
Jars, these gifts are sure to delight and haunt your loved ones in the best way possible.
So, let the Halloween festivities begin!
Comment